MF RETRO
Hand beaded, one-of-a-kind, rainbow & pearlescent charm necklaces inspired by the days of 90's summers.
Acrylic, Resin & Lucite
Shop the best earrings for summer! Fun and super lightweight, these earrings won't weigh you down.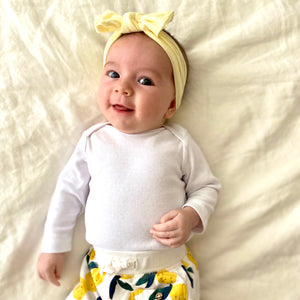 MF BABY
Stretchy headbands and scrunchies for infants, babies, and toddlers. Bows, florals, satin, and velvet in adorable colors!